5 Preventive Maintenance Items To Have on Your Checklist
Written By: Better Backyards
A large part of avoiding repairs in your home has to do with preventive maintenance. There's no doubt that it might seem a little daunting but that's only because there are a number of things to take care of in a home.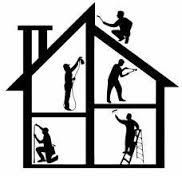 For that purpose, make sure you maintain a checklist of things to take care of. That said, here are 5 things that you must keep on the list:
#1: Toilets
There are a number of ways by which a leaky toilet can cause damage. Not only will the bathroom be harmed but you destroy the internal workings of the toilet too. This will definitely add to your utility bills. For this, simple washer replacements could do the trick.
#2: Faucets
Another annoyance come in the form of leaky faucets. Make sure you change the washers as often as possible. Don't wait to get them replaced.
#3: Painting
Using good exterior and interior paint means that you won't have to worry about the walls for a number of years. However, exterior paint will peel away over time and it's a good idea to have a professional redo your exteriors again.
#4: Water Heater
Attending to the water heater regularly can improve their longevity and performance. This is because sedimentation accumulates at the bottom of the water heater. Make sure that you clean out the inside surface of the water heater at least once a year.
#5: Air conditioning
Since these devices are used throughout the year, it is a good idea to maintain them regularly. Make sure you get a company to handle the annual maintenance and no one else.